Biologists assess Lac Gauvreau, finding high nutrient levels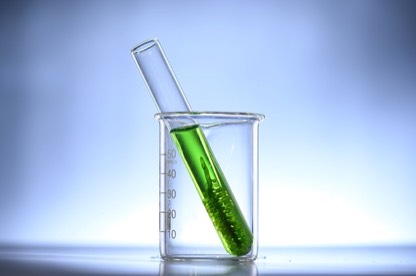 High nutrient levels tied to growth of blue-green algae and Eurasian watermilfoil.
April 9, 2022 —
Based on onsite observations and scientific evaluations, the non-profit environmental organization
ABV des 7
, has released a summative report on the condition of Lac Gauvreau and its shoreline. The report was commissioned by the Enviro Lac Gauvreau owners association.
In a Zoom webinar presented on April 9, 2022, biologist Jean-François Ouellet, M. Env., who is the General Manager of
ABV des 7,
gave assurance that much can be done to preserve and restore lake health. In presenting the organization's report, his prime recommendation was the preservation and restoration of the lake's riparian (shoreline) buffer.
> Visit our "Restore Your Shoreline" page for details, including slideshow and video presentations
2021 water quality tests results released in 2022


The Enviro Lac Gauvreau Association has released the final results and interpretations of water quality tests that were conducted during the summer of 2021. That data is now available on our
"Water Quality Monitoring"
webpage. Phosphorus levels remain as high as indicated in previous tests.
The last set of official water quality tests done by the Municipality in 2014 yielded phosphorous levels ranging as high as 0.038 mg/L for Parent Creek which flows into Lac Gauvreau. The readings were troubling, as Parent Creek water clarity was classified as
Eutrophic
— very bad — meaning that there was very low water clarity (turbidity) with
high levels of phosphorous, algae and nutrients.
The 2014 Municipal water quality tests also included phosphorous readings for Lac Gauvreau that ranged from 0.012 to a reading of 0.046 mg/L at Alphonsus Bay on the north-east end of the lake. An average of the four locations tested produced an overall water clarity classification of
Mesotrophic,
indicating moderately clear water with moderate levels of phosphorous, algae and nutrients. (
Source
) This status has since been downgraded to
Eutrophic.
What does this mean for Lac Gauvreau?
The most important information about a lake's health is gained by observing trends in the annual averages of test results over several years. There is no telling what test results would indicate now, however, but there are some clues. For example, by the end of summer the lake water begins to take on an odd green tinge. As fall progresses, that tint turns into a deep emerald green colour. Also, by mid-fall, a blue-green-yellow slick appears on the shoreline every morning
(see photos below taken in mid October, 2019).
The presence of pollen has been ruled out. These two occurrences may result from a buildup of algae in the water after a hot, nutrient-rich summer.
Click on images to enlarge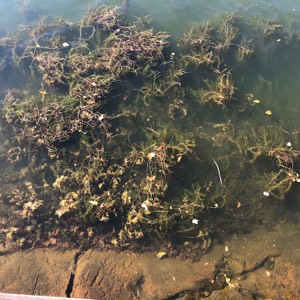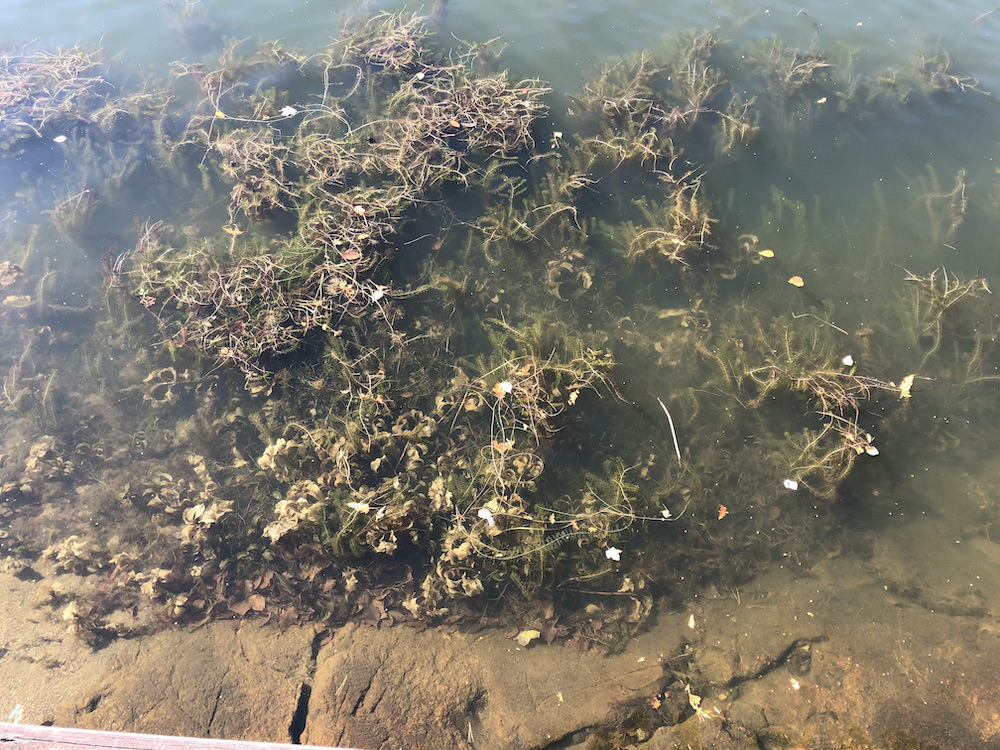 Eurasian watermilfoil in green-tinged
water (Lac Gauvreau, fall 2019)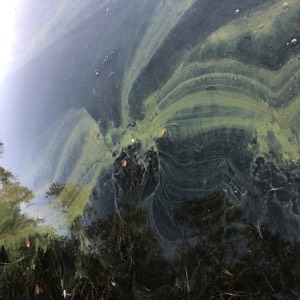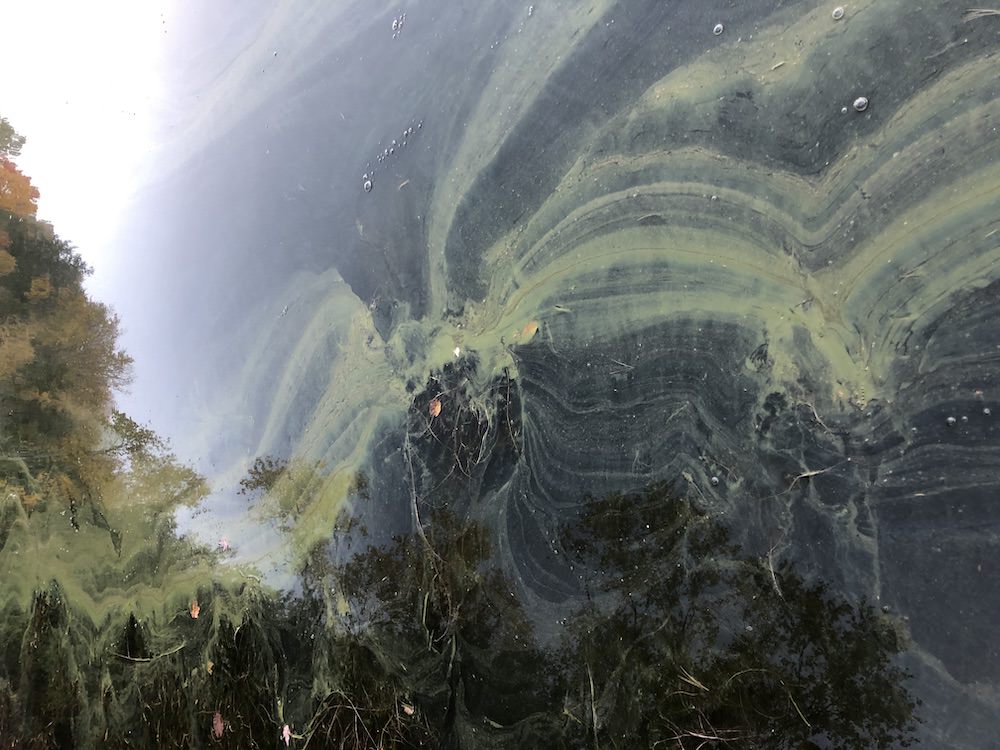 Painted shoreline (Lac Gauvreau, fall 2019)